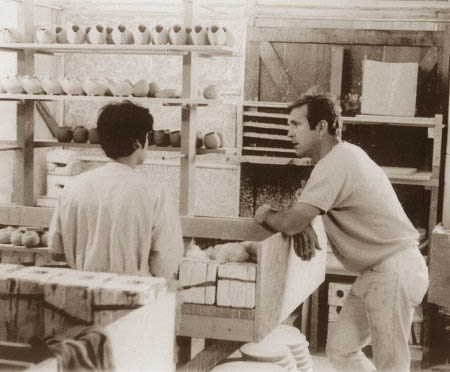 Robert Maxwell and assistant in his Venice, CA studio, c1966.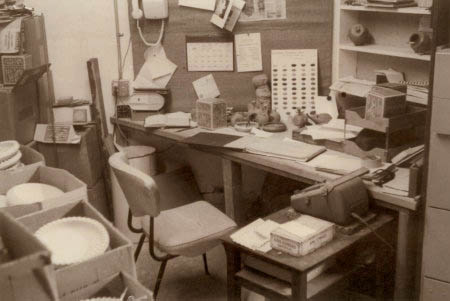 View of the office of the Robert Maxwell business.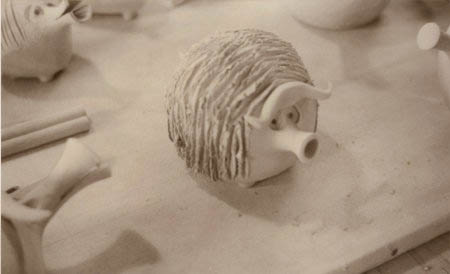 Sculpting of one of the many imaginary animals that Robert Maxwell
is famous for has just been completed.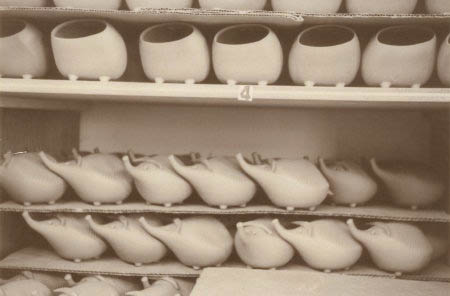 Animal sculptures that have been bisque fired and are awaiting the glaze application and final firing.
Photos provided by Robert Birkenes