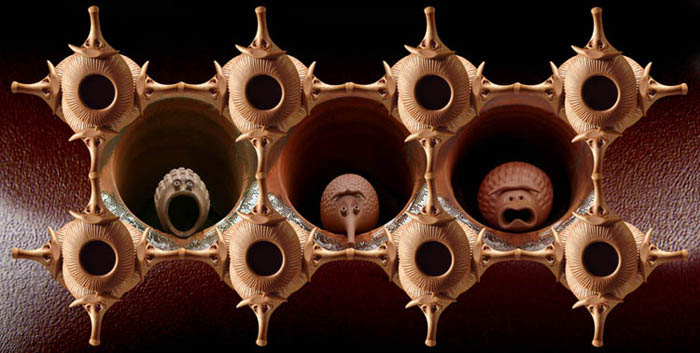 Graphic Art by Reza
Artist Reza Shaikhzadeh (pronounced: shake-zada) has been producing amazing computer generated images based on Robert Maxwell's collectible "critters" since 1999. He estimates over 1000 images that feature the Maxwell creations have been produced to date on his Mac.

An Iranian native, Reza graduated from the illustrious Alborz high school in Tehran. He was introduced to the art world (and the ceramic heritage of the Persian Empire) there and following his relocation to the USA went on to major in art at the University of Kansas in 1984. He became fascinated with Robert Maxwell ceramics after discovering his first example at an estate sale in California, where he now resides.

One thing lead to another and before long he was fully involved in the graphic production that has engrossed him over the past eight years and keeps him on the lookout for ever more Maxwell creations. He uses Photoshop to work his wizardry and hopes to someday add 3-D animation to his repertoire.

Update: Reza passed away unexpectedly from a heart attack in 2016. Reza was 60 years old.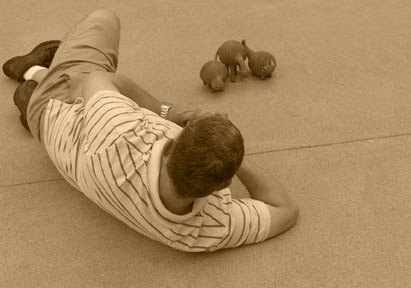 Reza in action
Gallery